It is highly recommended in times like these, to pick a lockset that will avoid un-invited guests. For beginners, it is important to put into consideration the security that the lockset offers. Best locksets, are of high standard, durable and strong. The choice you choose to make should lie under the basis of the qualities by a given door lock. In case you need to install or replace your lockset, various factors will enable you to determine the best one.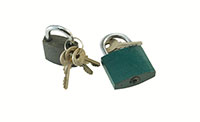 In order to make the right choice, it is advisable to consult a professional from Locksmith Redondo Beach. This gives you a chance to avoid future occurrences of replacement and easy damages. It is recommendable to use the ANSI grade one-rated Deadbolt locks for your premises for maximum security. Familiarizing yourself with the market first before buying a lockset will give you a wide range of choices to consider.
There is a variety of exterior locksets that you may pick for your premises. They include:
A Deadbolt that is Surface Mounted
This lockset is D-shaped and mounted on the surface of the door. It is available in two types, the doubled cylinder lockset, which can lock from both the inside and outside and the single lockset accessible only from the outside.
A Cylinder Deadbolt
It is a circular lockset fitted inside the door, and available in both the doubled and singled lockset.
Mortise Locks
This kind of a lock requires a section of the door to be cut and it is fitted in. Commonly found in commercial and up market residential construction. It is a stronger and more versatile choice of a lockset. In addition, it acts as a combination of locks. Its dual action means that it acts as both a doorknob and a deadbolt. These kinds of locksets can help you in the proper picking of the best locksets in Redondo Beach.